Project Work
From V.C.T. floor strip and wax to handicap and parking lot striping. Full Circle has handled it all from small retail store projects to big box retail. We can handle all your project needs
Nightly Maintenance
If your in need of regular nightly maintenace we can get in there and get it right. We work with you until goals, and satisfaction is met. We can design programs for any situation.
Property Maintenance
Painting, Drywall, Tile Replacement, Concrete Polishing, Grout Cleaning the list goes on. Full Circle has done it all. We can meet, consult, confirm and perform BETTER than any other maintenance contractor in the business.
A message from our owner
Does your flooring and maintenance contractor change and improve as you would expect them too?
At Full Circle Facilities Maintenance we are constantly striving to improve for our clients. We understand there are changes along the way, new maintenance services, and updated technology. We always strive to bring forth the most current and up to date methods while keeping things more than satisfactory to meet our client needs. If you are in need of a do it all "Go To" contractor look no further.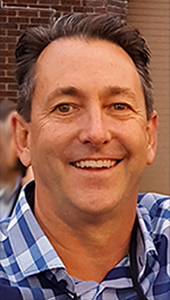 Matthew Grant
Founder and CEO