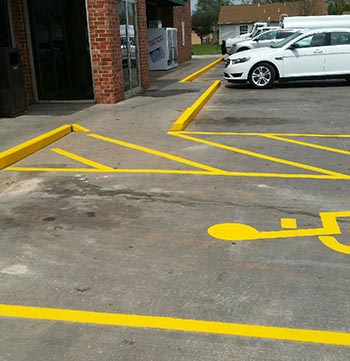 Full Circle has been painting the exterior storefronts for over 7 years. We have learned new techniques and approaches as we continue along. Just like anything else it's all about the prep when it comes to curbs and handicap painting. The other thing is the quality of paint being used.
First of all, we scrape the old paint off with scrapers or high powered nylon brushes assuring good paint adhesion. The other thing is the paint. We only use Sherwin Williams, or Aexcel paint as we have found this is the highest quality paint in the industry.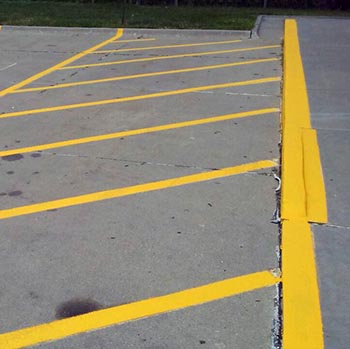 The black paint that we use on canopy poles, dog bones, and crash poles is an industrial enamel which is very effective and expensive. We have every manager walk the lot before we leave ensuring a quality job leaving both parties fully satisfied. The results speak for themselves.
We have plenty of referals and references and stand behind all of our work